Crank Pin
We are Maintaining the quality of Crank Pin by grouping in Micron on Special Air Electronic Gaug.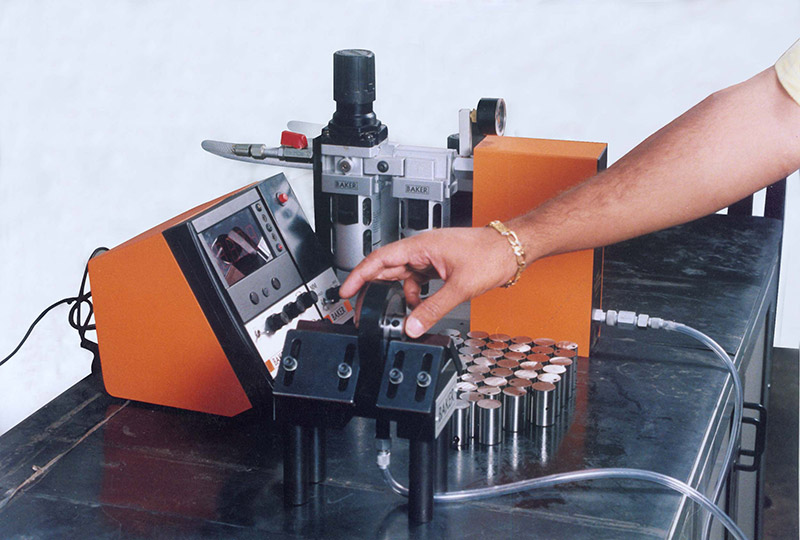 Hardness Tester
We are maintaining HRC of Connecting Rod & Crank pins 60 to 62 under goes hardness checking on hardness tester machines HOLLAND make.
Connecting Rod
We are maintaining the Quality of Connecting Rod bores are being eheeked for bores size and grouping on electronic air gauge.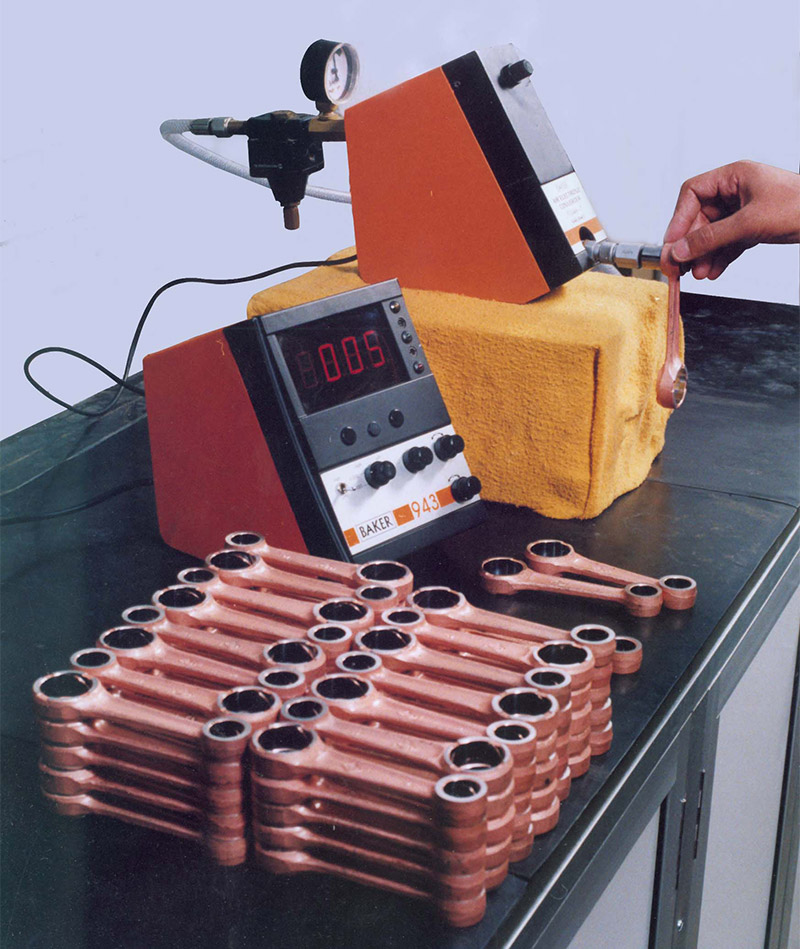 Quenching Operation
Show the erank pin which are jigged are unloaded from the furnace, for quenching operations.
Laboratory
Laboratory for inspection of Materials.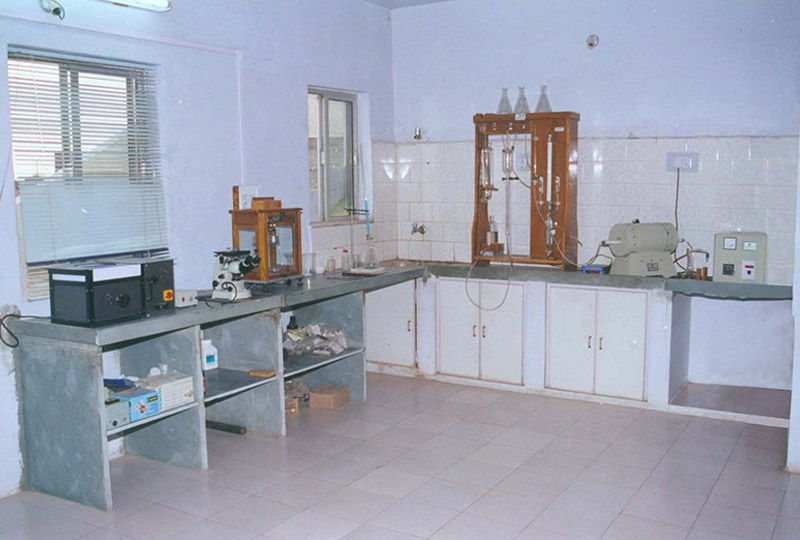 Heat-Treatment Process
We have our own Heat-Treatment plant with latest Computerized and Numerical Controlled machines. We have latest and modern Gas Carborizing process for Case Hardning and Heat-Treatment of our Products.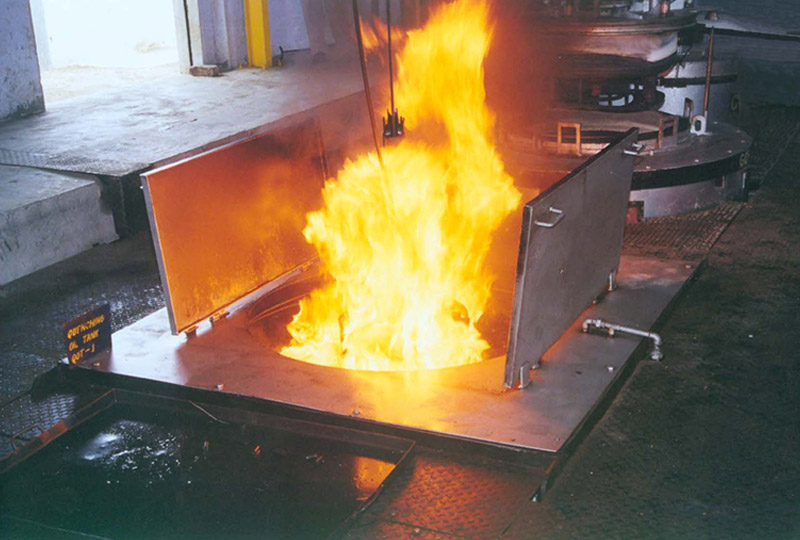 Assembly Department
Our Assembly Department is centrally air Condilional and totally dust free. Conneeling Rods and Crank Pins are Cleanes on Ultra Sonic Washing Machine for zero dust. Assembly of Connecting Rods and Crank Pins are done by groupings for the closest tolerance.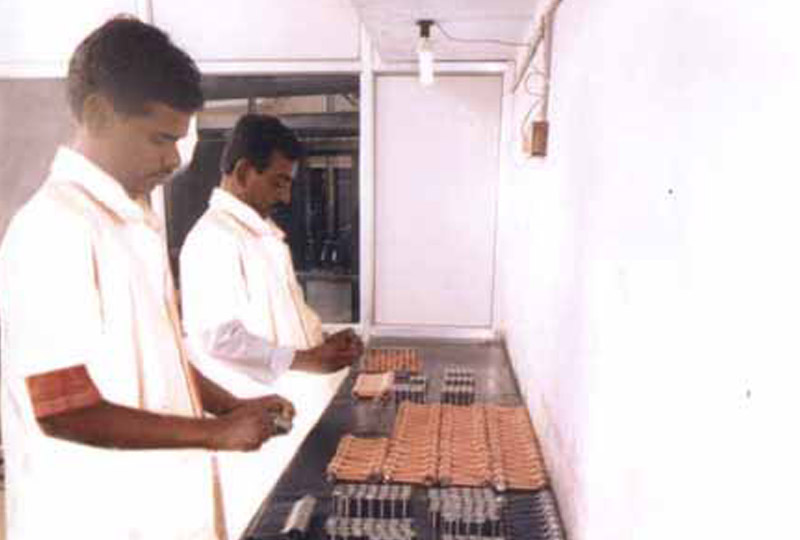 Material Specificatlon
Connecling Rod and Crank Pins are manufactured out of high Grade softed alloy steels for maximum strcngth & durability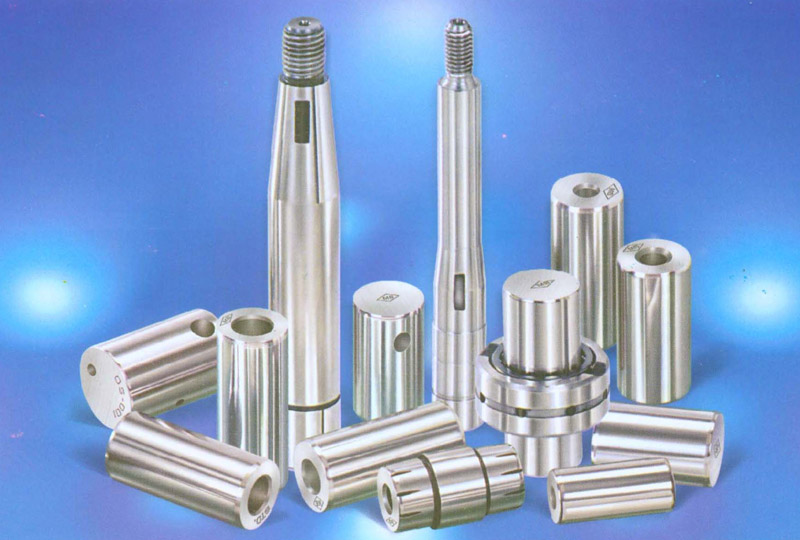 Check R.A. Value
We are using instrument of Mitutoyo to check R.A. value (Roughness and Analysis) of Connecting Rod & Crank pin.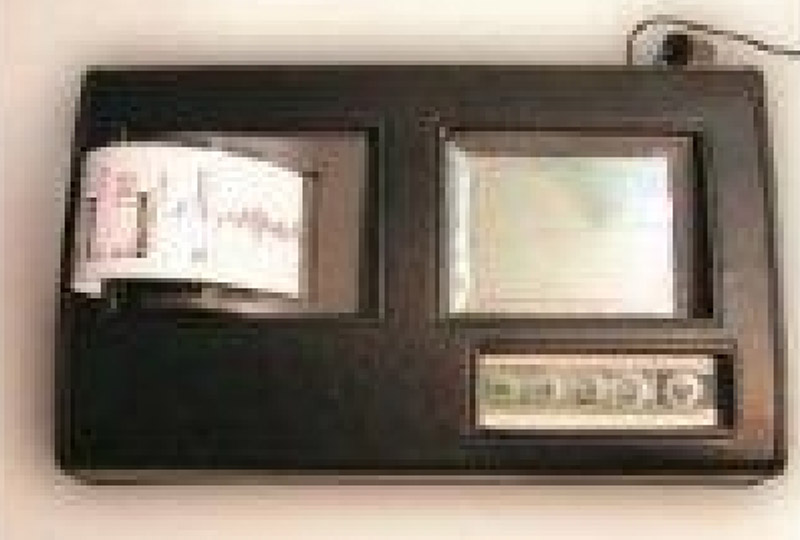 Twiit, Bend & Center DistJnce
We are using Boker instrument to check Bend. Twist and Center distance of Connecting Rod.